Description
WELDING EQUIPMENT
OTC|CONSUMABLE PART|DIRECT PLUG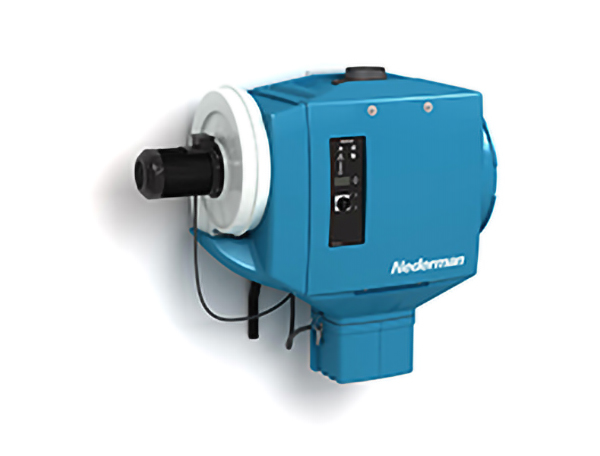 FILTERBOX WALL
Automatically or manually cleaned for dust & fume applications.
FilterBox Wall can come with or without a fan attached. The models without a fan are suitable for installations with an external fan and fan contactor, and can be used with multiple FilterBox units. The unit is delivered with a wall bracket for easy installation. Depending on the model, the filter cartridge is either manually or automatically cleaned. For the manual model, there is an alarm indicating when the air flow is too low, and an operating hours meter. The model with automatic cleaning has an advanced filter control system that starts the cleaning process automatically when the air flow is too low. Additional protection from harmful particles given if a HEPA filter is installed.
For dust applications, the unit is cleaned mechanically. For welding fumes it uses a combination of mechanical and compressed air cleaning.
For welding applications, compressed air cleaning is required.
Note! FilterBox is not for use in environments where combustible dust or gases are present, and it is not for use in filtering combustible dust or gases.
User friendly and superior filter cleaning, mechanical and/or with compressed air for long filter life
Automatic damper preventing dust from leaking out while cleaning
Dust free filter replacement and emptying of dust bin
Third party approval for welding fumes category W3 according to EN 15012-1
Technical data

| | |
| --- | --- |
| Airflow (cfm) | 765 |
| Certifications | CE |
| Compressed air requirement | DIN ISO 8573-1, class 5/5/4 (7 bar) |
| Dustbin volume (gal) | 4 |
| Extraction arm diameter (in) | 6 |
| Filter Area (ft2) | 140 |
| Filter efficiency (%) | 99 |
| Installation | Indoor |
| Material | Casing in rotomoulded plastic |
| Noise level (dB(A)) | 60 (without fan) 66 (N24 fan) 74 (N25 fan) |
| Arm length (ft) | Without |
| Electric plug | Without |
| Filter cleaning method | Mechanical, Compressed air |
| Filter type | Cartridge |
| Frequency (Hz) | 60 |
| Weight (lbs) | 198 |