Description
TY-G809 laser marking machine fiber laser output using a laser, and then sculpting to achieve through high speed scanning galvanometer system, high optical fiber laser marking electromechanical conversion efficiency, while the use of air cooling, compact machine , good output beam quality, high reliability, long life and energy saving, it can be carved metals and some non-metallic materials.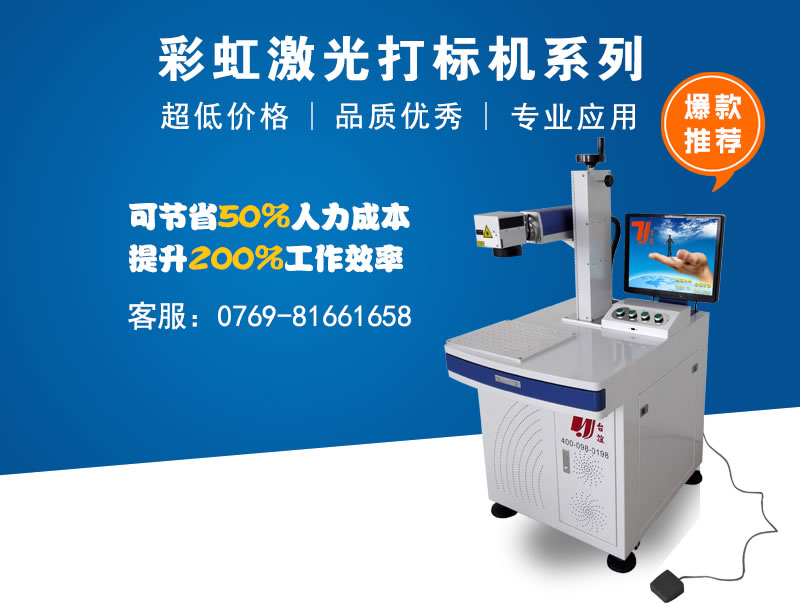 Wide field of application, 80% of plastic materials and metal items can be engraved.
High-quality speed of light, fine spot for fine processing.
Quality assurance, equipment, key components are the industry's well-known brands original accessories.
Equipment maintenance-free, zero supplies, low processing costs, an investment in long-term use.
Device engraving high precision, high speed, random engraving depth control.
Taiwan Yi has three major production bases, hundreds of the industry's elite, to ensure that goods on time.
Taiwan Yi laser to provide efficient after-sales service, to respond within 30 minutes, within 24 hours the solution.
Specific operating costs: about electricity: 2-3 degrees / day.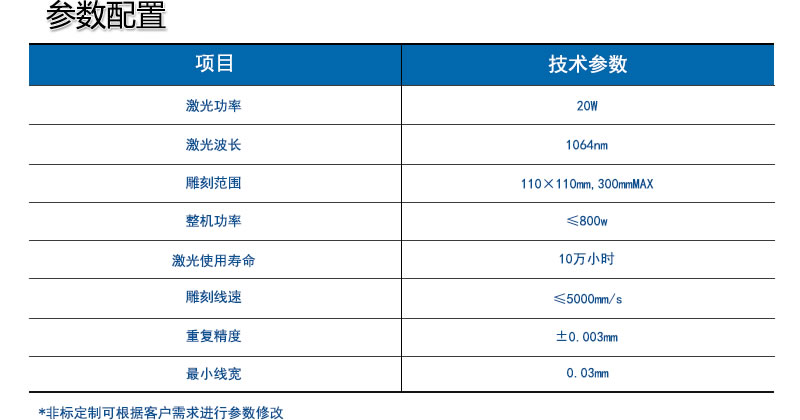 Technical Specifications
TY-G809A20 fiber laser marking machine Technical parameters:
| project name | Technical Parameters |
| --- | --- |
| Laser Type | continuous |
| Laser wavelength | 1064nm |
| Minimum characters | 0.1mm |
| Print depth | 0.5-1.5mm (depending on material) |
| Engraving area | 110 * 110mm |
| repeat frequency | 1Khz-20Khz |
| Repeatability | ± 0.01mm |
| Engraving line speed | 7000mm / s |
| electricity demand | 220V 50Hz / 5A |
| Dimensions (length × width × height) | 650mm * 500mm * 1350mm |
(Only for reference)